Conquer your holiday hair with this year's beautiful styles
How to style your hair this holiday season.
It's that time of year again, the holiday season! The holiday season means family get-togethers, happy hours, gift shopping, and celebratory parties. With the hustle and bustle of our ordinary lives it's any wonder how we have time to look put together on top of all that. I met up with the owner of Lady & Wolf Salon, Quora to talk winter hair care and how to conquer your holiday hairstyle! Our goal was to create three different hairstyles that can go from work to post work while being simple, fun, modern and keeping the element of perfectly imperfect, with room for error.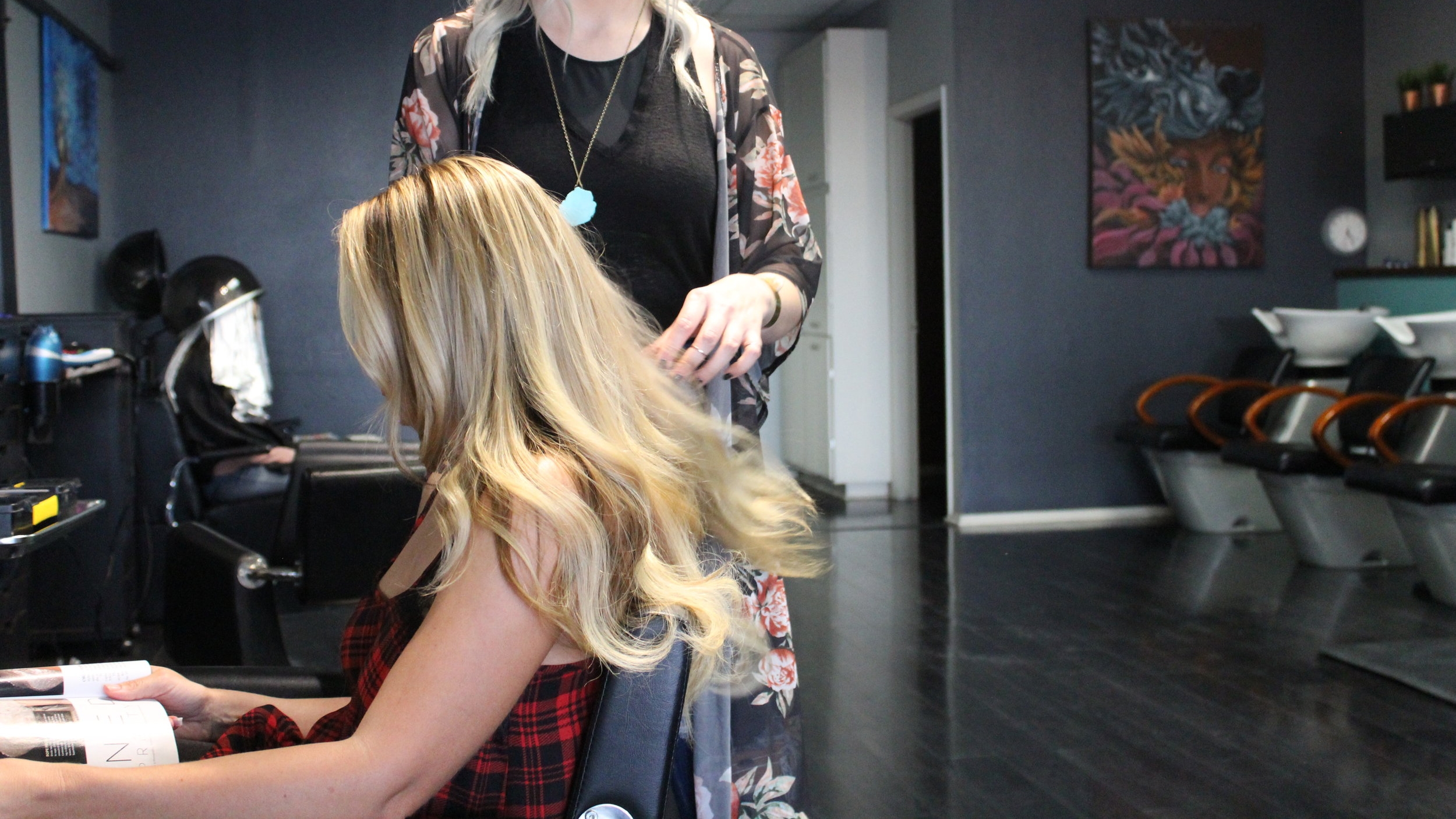 Start your day with the ever so popular loose curls. Appropriate for work and a solid base for a quick restyle before heading to happy hour.
Quora explained that curling your hair allows texture so that when you do any other style, your hair holds onto itself. Not to mention it's the modern everyday hairstyle. Now if you can imagine your work day is complete and you have a quick 20 minutes to liven your look to a fun night out. What to do?
What could be more fun than pigtails?! This modern take on the pigtail is effortless with loose braids.
Loose braids are the DIY friendly braid. Keeping them loose allows room for error or that intentional effortlessly messy but put together vibe. They look modern, chic, and keep your hair up and out of your face. Within 15 minutes and two clear bands, you have a hairstyle that can carry you into happy hour. Now imagine you have to head to a holiday dinner for your partner's work.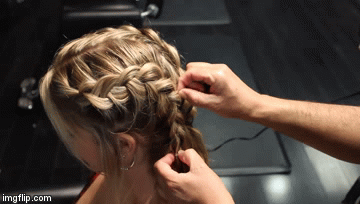 Quora's pro tip is that after you band your braid take the individual overlaps and tug them out a bit!
Yep, that's right work to happy hour to a dress to impress the bosses event. I have had many nights like this. You slip into the bathroom, change into a dress, swipe on a berry lip, and spend a quick 15 minutes finishing out your braids to the nape of your neck and pinning the rest up! Boom you have a stunning modern updo with little effort.
So there you have it three perfectly imperfect hairstyles you can do yourself to get you through this holiday season! Quora and her team at Lady & Wolf Salon are some of the best stylists and hair magic doctors I have ever met. If you are looking for hair inspiration be sure to follow their insta @ladyandwolf .
Did you know that you might be causing your hair and scalp damage with moisturizing conditioners? Or how much Keratin is too much? Next month Quora and I are collaborating on diagnosing your hair and how to care for it accordingly!